Department of Electronics and Communication Engineering- About Us
Electronics and Communication Engineering Department established in 1986.ECE Department is functioning with highly qualified and experienced staffs.The Department has good Infrastructure and all facilities for students to pursue their studies. The Department has well equipped laboratories.DSP,ESD,Communication,Microprocessor and Electronics laboratories are equipped with latest software and tool kits,Students are encouraged to do real time projects applicable to industries. There is a separate cell for placement activities with a placement coordinator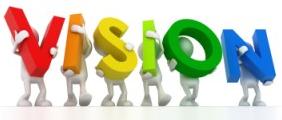 Department of Electronics and Communication Engineering is committed,
-To offer the state-of-art technical education in the field of Electronics and Communication Engineering.
-To build up innovative, competent, efficient, disciplined and quality Electronics and Communication Engineers.
To inculcate dedication, hard work, sincerity, integrity, and ethics in building up the overall professional personality in our students and faculty.
-To endeavor for constant up-gradation of technical expertise for producing competent professionals to cater to the needs of the society and to meet the global challenges.
To prosper in Academic Activities by continual improvement in Teaching methods, Laboratory facilities and Research activities.
-To develop expertise for consultancy activities by providing thrust for Industry-Institute Interaction.

-To develop the department as a center of excellence to take care of the local and regional needs related to electronics and communication engineering.
-To meet acute needs of trained specialists in the diverse field of Electronics and Communication Engineering.
To encourage Students and Faculties to undertake projects and research Programmes of multi-disciplinary characters.
-To Establish Research & Development centre in core areas such as VLSI, DSP and Microprocessor.