Department of Computer Science and Engineering – About Us
The department of computer science and engineering is a unique center of AVPTC established in 1989. the department. It offers a 3 year D.C.S.E(computer engg) programme ,academic standards and placements are the two parameters, our academic standards have been achieved by the intellectual property of our faculty. The faculty strives to foster and encourage the students in both practical and theoretical in approach.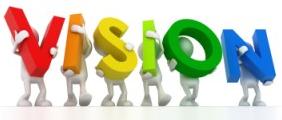 •Computer Vision Is The Process Of Automatically Extracting Information from Images and Video.
•Cse Course Will Explore Challenges In Analysis Of Real World Data, And Good Programming Skill.
•We Will Prepare Our Students For Successful Careers In The Computing Professional.
•We Will Provide Students With A Strong, Honorable Discipline And Practical Knowledge.
•Enhancing Personal Growth, Communication Skill And Grabbing Their Professional Responsibilities.